As players jet off on their summer holidays in need of some rest and relaxation following the conclusion of leagues across Europe, it may come as a surprise to know a growing number of stars may be flicking through investment proposals as they sun themselves on the beach.
Athletes getting involved across businesses and brands is nothing new, but the modern footballer is now becoming increasingly savvy to the vast array of opportunities that exist and is moving away from more traditional investments.
This isn't to say bad investments still don't exist, as even the most talented of superstars can fall victim to ill-advised investments: Johan Cruyff once almost went bankrupt following a costly backing of a failed pig farm scheme, while players have lost money on projects ranging from the film industry to real estate based in cities that never even existed.
However, the landscape is changing: footballers are now turning their hand to diversified portfolio opportunities where they can drive value beyond their passive capital resource, with a preference being shown towards consumer facing and/or enterprise technology companies in sport, health, fitness, gaming and fast-moving consumer goods.
Restaurant franchises, sports bars and self-branded fashion labels are out; technology, start-ups and ecommerce are in.
Perhaps it is no surprise today's footballers have wised up to the opportunities which now exist – Crunchbase data shows that early-stage start-ups raised a total of $201 billion in 2021, with $29.4 billion of that money going into seed-stage companies.
While the vast majority of this capital has been invested into companies with no athlete involvement nor any athlete resonance, there are a number of hugely successful companies that have.
Sorare closed a $680m funding round last year with contributions from the likes of Gerard Pique and Rio Ferdinand; Oura's $100m funding featured ex-NBA star Shaquille O'Neal and BALLN, an AI platform and app providing skills-based improvement programs for consumers, can count Kevin De Bruyne as one if its anchor investors.
In the United Kingdom, virtual reality platform Rezzil raised capital from Vincent Kompany and Michail Antonio, while muscle recovery brand Pulseroll have announced heavyweight boxer Anthony Joshua as an investor and global brand ambassador.
Alongside individual portfolio investments, athletes across numerous sports are also launching their own venture capital funds.
Serena Williams created Serena Ventures to 'invest in founders with diverse points of view' in 2014, while the late Kobe Bryant set up Bryant Stibel which has deployed capital into the likes of Epic Games and The Players' Tribune.
Carmelo Anthony (Melo7 Tech Partners), Aaron Rodgers (RX3) and Steph Curry (SC30) have followed suit, and it won't be long before footballers are launching their own venture capital funds.
There is a 'golden triangle' that exists for start-up founders, traditional investors and footballers when it comes to investing in start-ups and connecting these three stakeholders to the right business or consumer brand, and it is changing the face of the sports investment landscape.
So, what do these deals actually look like and how is everyone getting something out of it?
There are four ways that a player will typically partner with a business: cash investments, brand ambassador agreements, IP/equity deals and strategic advisory roles.
Although investments and paid brand ambassador roles are commonplace, early-stage businesses can't often afford the significant rights fees that come with traditional player endorsement.
Accordingly, footballers, their advisers and founders are finding new and creative ways to work together, and this has led to deals structured across several verticals, with a significant number including an element of IP (intellectual property) for equity arrangements.
In other words, players are no longer simply being paid to turn up for a content shoot and have their social media team post on Instagram, but the vested interest for both parties lies in a deeper, long-term arrangement.
Beyond their image (brand awareness) and financial resource (equity investment), players are supplementing their position within start-ups by investing perhaps their most precious resource of all: time.
With a vested interest in the companies they are investing in or endorsing, players are now acting in a strategic advisory capacity to not only open up their hugely powerful network to aid the growth of their portfolio, but also leverage their sporting expertise to advise on product development, strategic input and management issues.
For players, aside from the financial upside, the benefit of their involvement is multi-fold.
Whether it be engaging with a brand, leveraging their image and/or making financial resource available, this transition into life beyond sport enables players to grow a new, extended network in the world of finance and technology, in addition to learning from those at the forefront of their respective sectors.
You would be surprised by the number of conversations taking place in the dressing room as to current trends, investment opportunities and market growth, all of which ease the process of a successful transition into life after football which they may not get on the sidelines, in the TV studio or on a golf course.
BIO:
Ben Peppi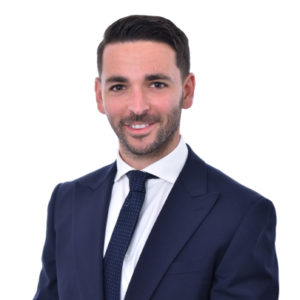 Head of Sports Services at JMW Solicitors
Ben Peppi is head of sports services at JMW Solicitors. He has overseen deals involving Anthony Joshua and West Ham striker Michail Antonio, as well as many Premier League teams, Premiership Rugby sides and national governing bodies, He is regarded as one of the leading commercial and marketing experts in sport.
Website: https://www.jmw.co.uk/sports-law/people/ben-peppi
Twitter: @BenPeppi
LinkedIn: https://bit.ly/3woMnzx