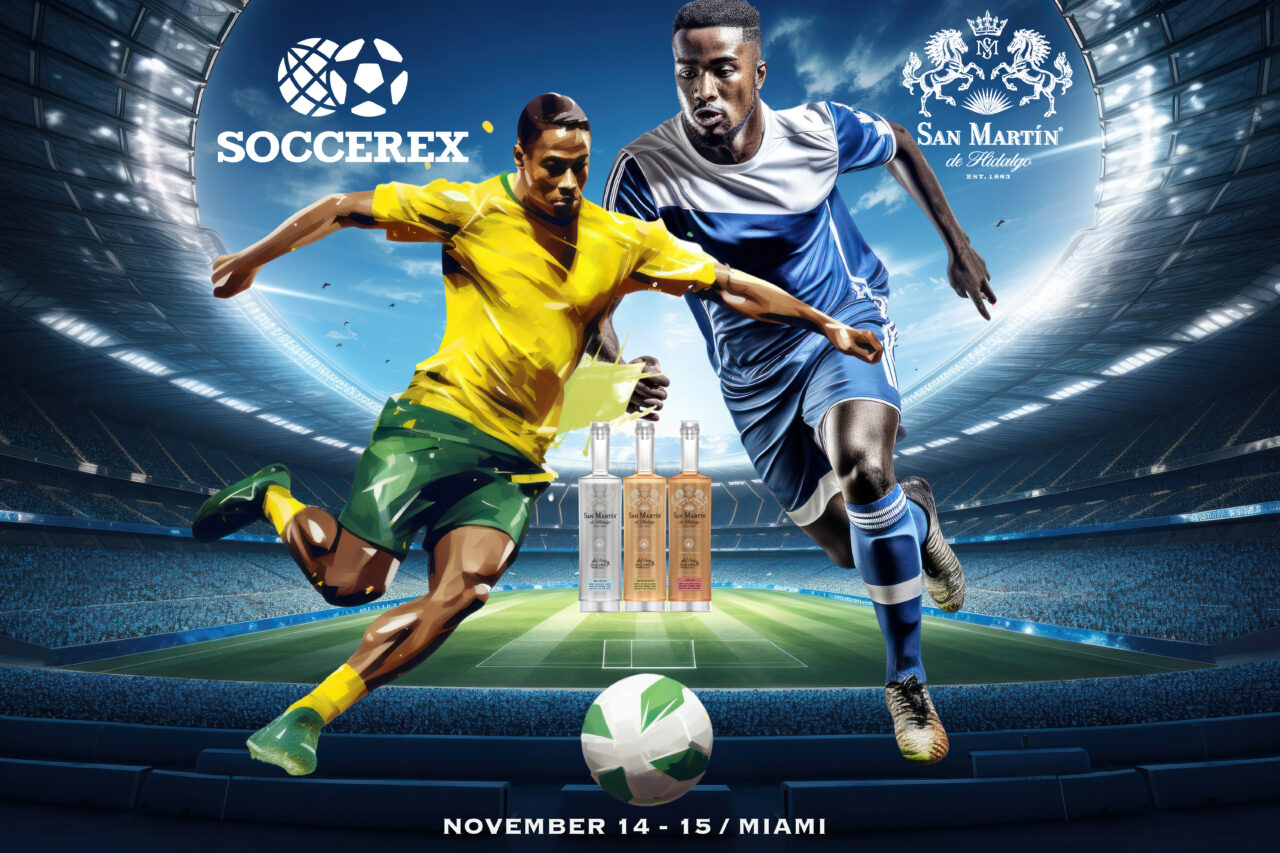 As we look forward to a global exchange of ideas and interests at Soccerex in Miami, San Martin de Hidalgo Tequila is proud to be the Official Tequila of Soccerex.
Football and tequila are intertwined in the Mexican fabric and to celebrate 27 years of Soccerex; Alvaro Rivas, Chief Mixologist at San Martin de Hidalgo Tequila has crafted exceptional cocktails to share with this year's attendees. Not only are these cocktails infused with exotic and elaborate ingredients, their names evoke some of fútbol's greats. Next week's featured cocktails include: Berry Berry Zidane infused with wild berries and jalapeños, the Messi Spritz highlighted with prosecco and sparkling grapefruit, and Don Pelé – Alvaro's take on the classic old fashioned with a hint of cacao.
We look forward to sharing these cocktails and many more with guests next week in Miami.
@sanmartintequila X @Soccerex